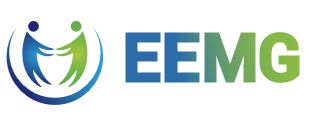 26 Apr
The Mediator attends the annual meeting of the EEMG in Brussels
2018/04/26
in
Uncategorized
On 14 November last, the ENGIE Group's Mediator and one of his members of staff travelled to Brussels to attend the annual meeting of the European Energy Mediators Group (EEMG), for which Jean-Pierre Hervé is the spokesman.
The meeting took place in the premises of the EDF Group, as the Group's Mediator Alain Brière is himself the Chairman of the EEMG.
To date the EEMG has 8 members, who wish to contribute to the construction and the smooth running of the energy market.
To that end, the members discuss in depth the energy-related topics they believe are topical. Their prime objective is to be able to have an overview of practices and issues existing in their respective countries, but also to see what solutions can be found for them.
In this respect, the EEMG is delighted to be able to provide a pertinent opinion on all questions concerning the energy market, through its intimate knowledge of corporate practices and customers' problems.
The November meeting more particularly revolved around the question of smart meters such as LINKY and GAZPAR. While France is currently in the process of deploying these new meters, several countries have already completed their implementation and are thus able to provide constructive feedback on the difficulties encountered. They are also able to assess the problems that these newly installed smart meters have resolved.
The members were thus able to compare notes on the subject. Among other things, their discussions put their finger on complications arising when installing smart meters (making appointments with customers, changing the counter in the absence of the customer, inversion of meters, electrical sensitivity, etc.). The question of billing was also considered, with regard to the integration of meter readings in databases (more data streams, possible freeze of billing for verification purposes, etc.).
The EEMG stated its positions in this respect ahead of Madame Constantina Filiou, representative of DG Energie, among other things in charge of smart meters and networks for the European Commission.
The group stressed the importance of the information provided to customers, which at times is too superficial. The fear arising from these new smart meters very often lies in the absence of communication or poor communication from suppliers or distributors.
And the latter also need to be urged to exercise a degree of flexibility, so that customers can be listened to individually regarding any difficulties they may experience.
Mrs Filiou was thus able to see the contribution and added benefit of the EEMG on these questions, with its complementary view to better understand the related challenges.
For the record, all the EEMG's recommendations on smart meters are attached hereto (in English).