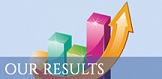 07 Nov
The ENGIE Group Mediation Satisfaction Survey
The Mediator of the ENGIE Group is pleased to unveil the trend of the key figures of the first semester of 2017 of his satisfaction survey. The annual results will be detailed in his 2017 annual report, which will be published in the spring 2018.
From the beginning of the year till July 31, 2017, the ENGIE Group Mediation received 3,251 requests (which represents an increase of 111% when compared to last year's figure). 245 of them were eligible for mediation and were mediated. The results, below, relate to the claimants whose litigation was mediated.
Return rate of the survey
30% of the applicants surveyed agreed to answer the Mediation Questionnaire in the first semester of 2017, which represents 37 responses received for 122 questionnaires sent.
86% of the applicants whose case was mediated are satisfied with the Mediator's treatment of their claim (compared to 75% in 2016). The Mediator is pleased with the increase in the applicants' satisfaction rate in 2017 when the global trend is an increase in applicants' disputes.
92% of the applicants surveyed recommend the ENGIE Group Mediator, for his independence and impartiality (against 82% in 2016).
89% of the conclusions (all consumers combined) issued by the Mediation in the first semester of 2017 were accepted by the applicants and solved the disputes definitively. Hence, 126 of the solutions submitted by the mediator to the claimants were accepted by them.
Area of improvement of the mediation from the point of view of the applicant
30% of the applicants indicate that the main area of improvement of the mediation service is its processing time.
The Mediator recalls, however, that according to the Consumer Code, the outcome of the mediation must occur at the latest within 90 days. In his charter the Mediator gives himself 60 days to find a way out of the dispute. In the first half of 2017, the average processing time for a mediation dispute is 54 days. In addition, the Mediator points out that there are other alternatives available to the consumer to settle the dispute, such as filing an application in court. However, processing times will potentially be longer than mediation processing.
664 € is the 2017 trend of the average amount of compensation obtained by the Mediation (against 576 € in 2016).