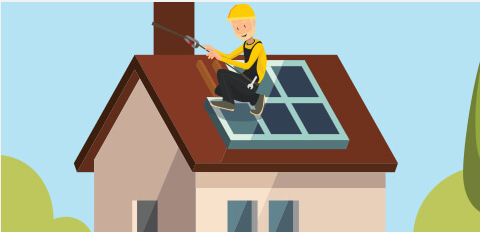 26 Apr
Own consumption: competent Mediation
The energy revolution is on the march, and quickly gathered pace after the COP 21.
The new directions of the ENGIE Group since Isabelle Kocher joined as Chief Executive Officer define the related transformation, namely a move towards more "decarbonization", digitalizing and devolution, and will encourage the development of "own consumption". What is this phenomenon? It is the option offered to a household to generate and consume its own energy and electricity.
Naturally, this is only the beginning of this new story, because this transformation will be the fruit of a combination of favourable factors such as:
The development of solar panels, photovoltaic, hydrogen or natural gas energy to generate power.
The development of storage capacity for surplus electrical energy, or usable on request.
But above all lower construction and installation costs for such systems to ultimately produce cost-effective electrical energy.
So tomorrow innovative solutions will become accessible to consumers, enabling them to no longer be fully or partly dependent on the power distribution grid.
Achieving total self-sufficiency for consumers will be a very gradual process. Surplus local production could be fed back into the distribution grid. So will coexist with local collaborative networks with current distribution grids (for instance at the level of a building, a commonhold, a neighbourhood, etc.), and also to totally self-sufficient consumers.
Energy providers will then offer new solutions through energy purchase or sale contracts, through the grid for supplementary electricity, which will therefore also coexist with these devolved solutions.
And what is the role of Mediation in this new context?
The ENGIE Group's Mediation service will have authority to deal with any disagreement concerning own consumption involving an ENGIE group subsidiary, whether it be:
A dispute with a supplier providing an own consumption solution or energy efficiency solution. These are offers for "turnkey" own consumption installations, offers for installations that improve energy efficiency, or maintenance offers for all these installations.
A dispute with the supplier or distributor of "supplementary" energy, networked energy or even both,
That said, to date the regulatory and legal framework for such solutions has yet to be worked out. But the energy transition (revolution) is on the march … and advancing quickly.